About Ascend Insurance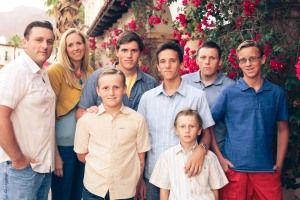 Ascend Insurance Agency has been serving the personal and business insurance needs of California individuals and businesses for many years. We are members of the Palm Desert Chamber of Commerce among other trade associations with whom we work closely to provide timely and accurate risk management services.

We make sure that you are covered today and in the future for your Auto, Home, Life, and Business Insurance, so that you can focus on what is important to you and your family. Our objective is to assist you in identifying your needs and concerns so that we can put together a plan that's easy to understand.

We are dedicated to providing our customers in California with the best coverage at competitive rates. Just make one call to our agency, and we can shop your coverage through many top rated companies. With our professional staff, we can be your liaison with the insurance carrier in the event of a claim. We work for you, not the insurance company.

We want you to have a positive overall experience with Ascend Insurance. Our one on one service approach is our #1 goal for all our insurance clients. Give us a call at 760-341-3477 or contact us through one of our quote forms, and we'll be happy to answer any of your insurance questions.